E-COMMERCE
In Sobek we are experts working with electronic commerce. By that means, if you wish an efficient preparation, immediate supply, safe packing and an optimized return operation, you have to meet our Sobek Operation Model. With it nothing is impossible and with us either,together, we can make the best competitive advantage.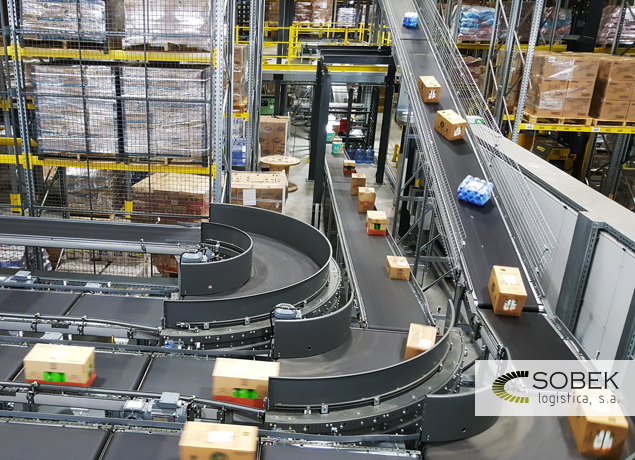 Our Sobek Operational Model allows you:
Complete access to the product pallet
Consolidation of many small requests
Ground preparation
Division on individual orders after scanning the products bar code
Use of open shelves, accessible from both sides (classification zone and packing)
Put to light: Assignment of requested boxes from the customer,confirmation of the complete preparation process in the shelving system
Pick to light: Withdrawal of requested items ready for expedition from the customer's boxes, liberate shelve compartments and up next, confirm the whole process on the shelves.
Bills impression and address labels
With SOBEK Your E-Commerce will achieve…
Raising flows within the distribution center
Reduce the picking activities
Optimize the use of human resources
Gain productivity
Extend the SKU number
Raise the number of pallets in the distribution center
New opportunities with operational excellency
Expand your market with more quantity of the product
Reduce delivery time
Improve customer service
SOBEK Logistica, your ´Partner´ for Distribution Center.