Company
Central American company of the sector, Wholesale, Distribution and Retail.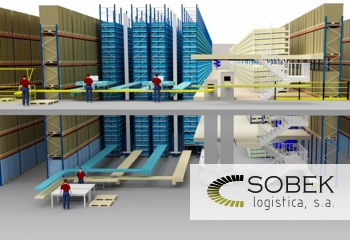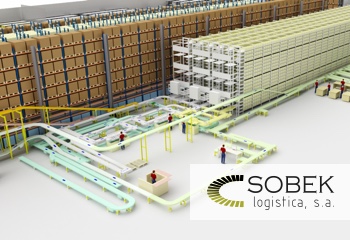 Oportunity:
Growth in new lines of representation in its industry and increase in the number of proprietary stores.
Solution:
Warehouse Management System (WMS)
Monitoring and control, zero paper solution, error reduction
OSR
Semi-automatic picking system
Automatic control stations
Special control, packing and closing machines
Highlights:
High density of storage
Customer service improvements
Performance increase
Automatic supply High reliability
Scalability / flexibility
Short ROI due to the degree of automation
Chronology
You will now see that we have placed chronologically within time the process design, development and implementation of the distribution center.
Identification of several opportunities to develop a logistic solution

Project start SOBEK logistica is chosen as integrator

Master data is provided by the customer

Preliminary analysis of data

Purchase orders Mezzanine, Rack systems, handling equipment, others

2D & 3D models are presented to the customer

Progress on civil works

Conclusion of civil works

WMS configuration Development of interfaces , testing & installation

Arrival & installation of racks and technology

Testing Customer and provider integration tests

Go live Phase 1

Phase 2 begins
If you wish to find out more about this case, get to know all the details and what is the system we implement by downloading this document.
SOBEK Logistica, your ´Partner´ for Distribution Center.